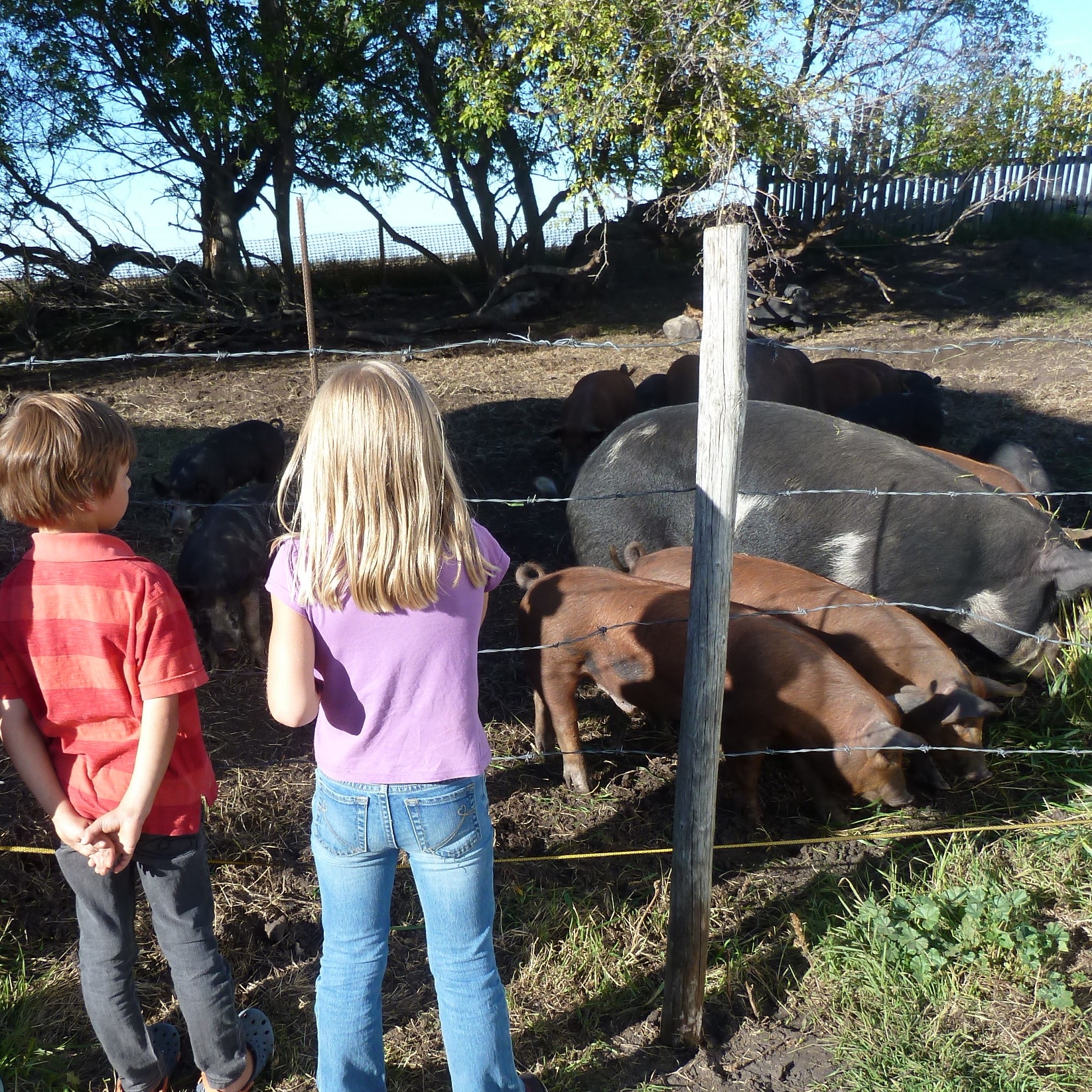 Bring your learning outside
to the farm
School Field trips include:
Hands-on, interactive learning about animals, soil, plants and farm life.

Meet our pigs and chickens up close, Learn about how they live and what they eat.

Then take a wagon ride out to see the cows out in their grassland ecosystem.

Tour the market gardens by smell, touch and taste.

Vegetable scavenger hunt brings excitement to looking at plants.

Plant a seed or a seedling to bring home to grow.
Details:
Tours are 2 hours long, but timing is flexible.
Tours are great for grades K-3, but older grades could be accommodated.
Outdoor lunch space is available for use.
Dress for the whether -rain or shine - we will try to reschedule if possible in severe whether,
10-35 students per tour.
$5/student (minimum $100)
Available May, June & September.
Located 15 minutes from Drake and Lanigan, 25 minutes from Watrous, 50km south of Humboldt and 125 Km from Saskatoon.
To book a field trip for your class please call Lisa at 306-365-3037 or email us at grovenlandfarm @ gmail.com.
View brochure here